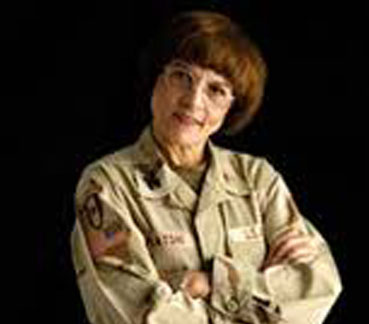 Kathy Platoni
Psy.D., DAIPM, FAIS, COL (RET), US Army, COL, Ohio Military Reserve/State Defense Forces
Kathy Platoni, Psy.D. has been a practicing clinical psychologist for more than 37 years and maintains her private practice in Centerville, Ohio. In service of her country and as an Army Reserve clinical psychologist, she has deployed on four occasions in time of war (Operation Desert Storm, Operation Iraqi Freedom and Operation Enduring Freedom, both JTF-GTMO and Afghanistan). As a survivor of the tragic Ft. Hood Massacre in November of 2009, she is an ardent activist for reconsideration of this shooting incident as an act of terrorism to assure that the wounded and the families of the deceased are awarded long overdue benefits and was very instrumental in the awarding of the Purple Heart Medal to the Fort Hood wounded and to the families of those who lost their lives on that tragic day. She is combat Veteran of Operation Desert Shield, Operation Iraqi Freedom, and Operation Enduring Freedom (both Joint Task Force-Guantanamo Bay and Afghanistan).
Dr. Platoni is a graduate of the School of Professional Psychology of Nova Southeastern University in Davie, Florida. She held the position of Chief Psychologist for the Army Reserve for six years and is a graduate of the US Army Command and General Staff College. Dr. Platoni retired from the US Army with the rank of Colonel in October of 2013. In 2015, COL Platoni was sworn in as a member of the 4th Civil Support and Sustainment Brigade, Ohio Military Reserve; back in uniform for her 38th year, this time as Brigade Psychologist for State Defense Forces. She has served as the Dayton SWAT psychologist and consultant to the Dayton Hostage Negotiation Team since 2011.
Two landmark books, written and edited by Dr. Raymond Scurfield and Dr. Platoni on the subject of war trauma, Expanding the Circle of Healing~Trauma in Its Wake and Healing War Trauma~A Handbook of Creative Approaches were published in 2012. She serves as Editor of the Combat Stress E-Magazine and publishes regularly in Google News, Apple News, and Lemonwire about subject matter pertaining to wartime service, the Fort Hood Massacre, and the moral injury of war. She remains the current editor of the nationally regarded online magazine, Combat Stress.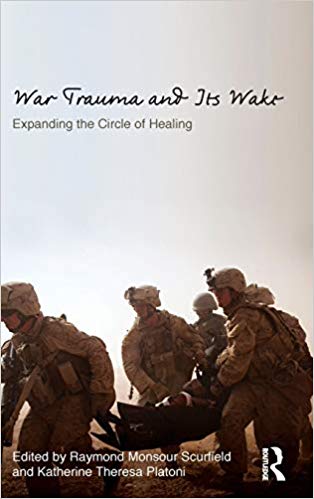 View On Amazon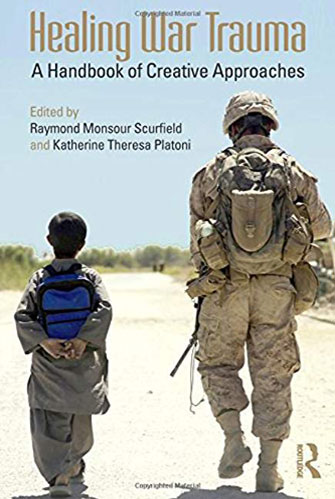 View On Amazon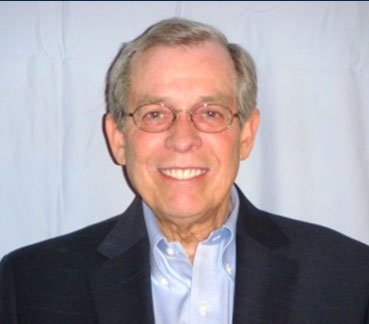 Gary M. Jackson
PhD
Dr. Gary M. Jackson is the CEO and President of ANBECO, LLC. Trained as a behavioral psychologist with specialties in artificial intelligence and automated assessment, Dr. Jackson has designed and developed scores of advanced applications across both corporate and U.S. Government settings. Dr. Jackson's career has spanned academia as a professor, director of R&D and treatment development in various clinical settings, research psychologist within the U.S. Secret Service Intelligence Division, Intelligence Officer and Chief of three advanced technology branches within the Central Intelligence Agency, vice president and director of research and development for a major psychological test development company, Director of the Center for the Advancement of Intelligent Systems (CAIS) for the American Institutes for Research and, the founding president and CEO of Psynapse Technologies in Washington DC. Dr. Jackson has extensive R&D and operational field experience in counterterrorism, counterintelligence, counternarcotics, and asymmetric warfare prediction, tracking, and locating. He holds B.A. and Ph.D. degrees from Southern Illinois University-Carbondale and an M.A. degree from University of Illinois-Springfield. He has completed additional postdoctoral training in neurophysiology at the University of South Florida Medical School. Dr. Jackson is the inventor of the patented automated behavior assessment Checkmate network intrusion protection system, Inmate network misuse detection system for insider threat, and Automated Behavior Analysis (AuBA) technology and tools. His previous book is: Predicting Malicious Behavior: Tools and Techniques for Ensuring Global Security (Wiley & Sons, 2012), and describes the developed and patented automated behavior analysis (AuBA) and applications. His most recent book, Surviving Mass Victim Attacks: What to do when the Unthinkable Happens, describes how to survive mass victim attacks, and provides details on how to survive based on strategies of survival gleaned from past attacks.
Primary Ares of Expertise
Design of fused behavior and computer science predictive applications
Behavioral/psychological assessment
Artificial intelligence/pattern classification
Cyber threat within global and network domains
Insider threat
John Fry
LISW-S
John Fry has been a social worker for approximately 19 years. John obtained his B.A. in Criminology from The Ohio State University and his Master of Science in Social Administration from Case Western Reserve University. He began practicing social work at the Licking County Juvenile Court as a clinical social worker and eventually as Clinical Director of Family Intervention Services, a counseling center through the Licking County Juvenile Court. John also practiced as a home-based clinical social worker at The Woodlands, providing home-based family counseling to high-risk youth and their families.
John served in the United States Army Reserve for approximately 10 years and completed two deployments to Iraq as an officer in a combat stress control unit. He provided mental health services to combat arms units in approximately thirteen different locations throughout Iraq. John is a survivor of the November 5, 2009 Fort Hood shooting. As a result, he has developed a passion for helping others understand the possibility of the prevention of mass shootings. He has worked with Silverback Safety and Training and The Sandy Hook promise to explain how mass shootings can be prevented to companies, first responders, schools, and communities. He continues to advocate for the development of threat assessment teams, which is currently the best practice for preventing mass shootings.
John currently works as a licensed independent social worker in his community.